Stanchion Set / Red Ropes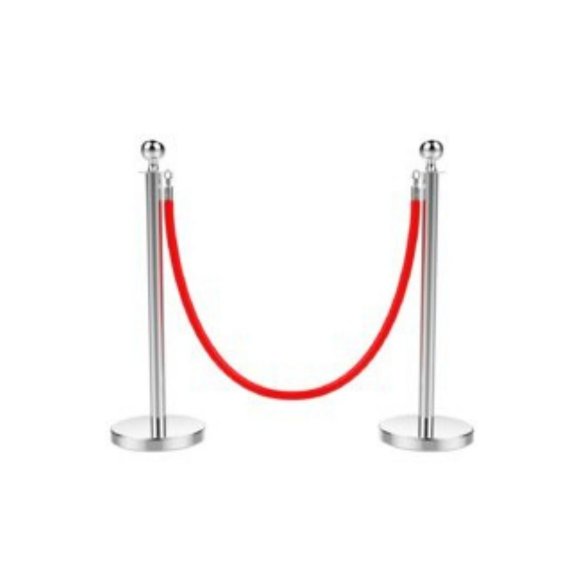 Click image above to enlarge


Click smaller images to set as main image.
Click main image to enlarge for detailed viewing.
(Currently Sold Out. Inquire for availability)
(Please Select All Required Options!)
Coming Soon
Description
Lead your eager customers, fans, patrons, or crowds in the right direction with the help of some fancy stanchions. It's a simple way to guide visitors and prevent confusion on where to go. Each stanchion has 4.5 feet of thick, lavish crimson rope for a professional and authentic feel. Its easy assembly takes a matter of minutes to turn any space into a lap of luxury. Simply screw the pieces together to set it up. The weighted base can withstand accidental bumps and moderate winds without toppling over.

The classic red velvet rope and metallic polish will add a touch of elegance to your home party, red carpet theme parties, grand openings, game releases, concerts, VIP events, and other fun occasions.

Please get in touch with us for more information about this item.

*Tax is not included in the price.
*Delivery fee charges are determined by zip code areas.
This week's favorites
More Accessories ...